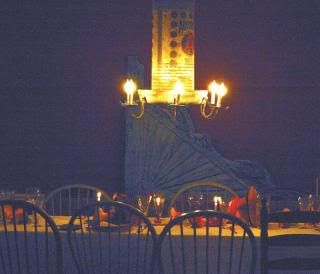 It was a lovely Thanksgiving. The Flea and I made it through with a minimum of tears. Too much food was consumed, good friends sat around talking, laughing and teaching us a new game- Pass the Pigs. We taught them Apples to Apples.
We found the lid to the applesauce jar and cleaned up...
And then...we were over it!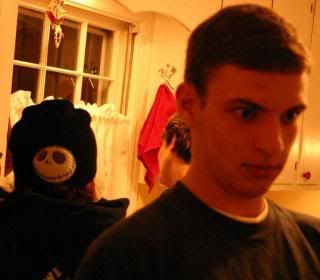 And that is the way it was...Thanksgiving 2006.