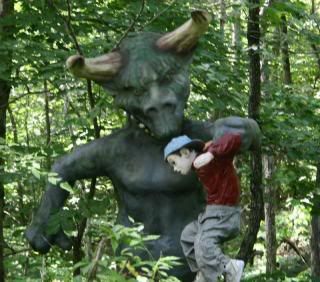 It is Weekend Roadtrip # 2- With the Youngest Unnamed One.
I am sharing a few of his impressions...
The Road to Roanoke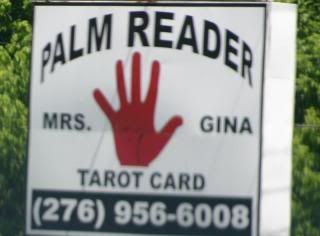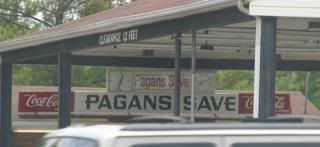 But then, in the middle of our wanderings through Virginia, we arrive in the town of Natural Bridge, at the best of all possible tourist attractions. Surely one of the tackiest roadside attractions ever to collect money from unwitting touristas- The Haunted Monster Museum, Dark Maze and Dinosaur Park...Forget the Natural Bridge itself and the wax museum. The Monster Museum is well worth the $7 price of admission, for the photo ops alone.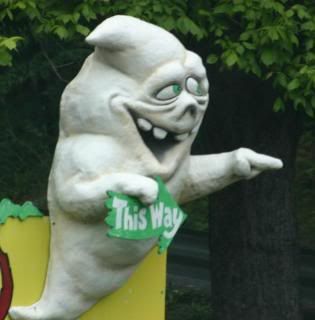 We are lost here for over two hours, investigating the terrifying unkown...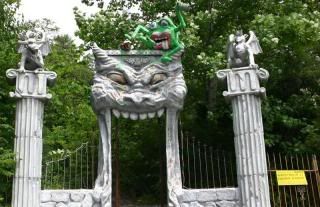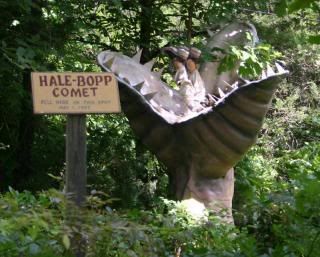 This is terrifying, no?...
Until the creature moves his head and you can see...the stick.
It wasn't enough to save this poor lad.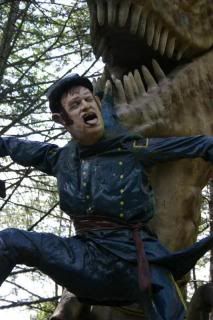 Yes, even in the land of make-believe, the Civil War is still never far from the minds of some people...
The lad tells me the dinosaur museum alone has made this a trip of a lifetime.
And to think we have only just begun our epic roadtrip!
Tomorrow we take New York! Then on to Philadelphia and The Nightwatchman Concert.