It's that time of year...Down with the fall crap and up with Christmas. These are the before pictures. My office and den "before" I began dragging box after box after box down from the attic- before the transformation that should both exhaust and hopefully exhilarate us into the spirit of the holidays.
It looked pretty bare around lunchtime.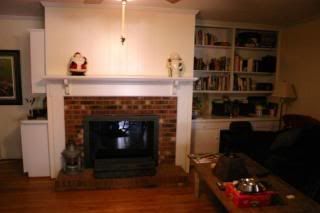 A few hours later, however, we had mass chaos. The place looks like a tornado hit it!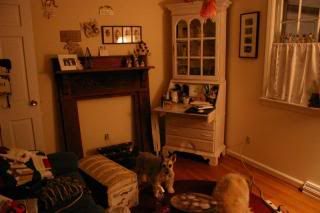 Through all of this, the big yellow lump on my office carpet remains in place, sleeping off a day of barking at the neighbors' dogs (Think that's why they're moving?) while Maggie the Schnauzer follows me from picture to picture, hoping for a yummie handout.
And speaking of yummy handouts:
When the going gets tough around here, the tough make a lemon glaze poundcake. One must keep up one's strength during these decorating marathons.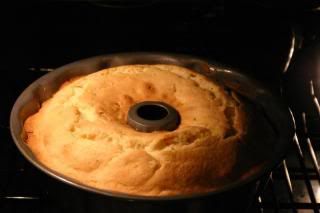 This year I am embracing my inner glutton.